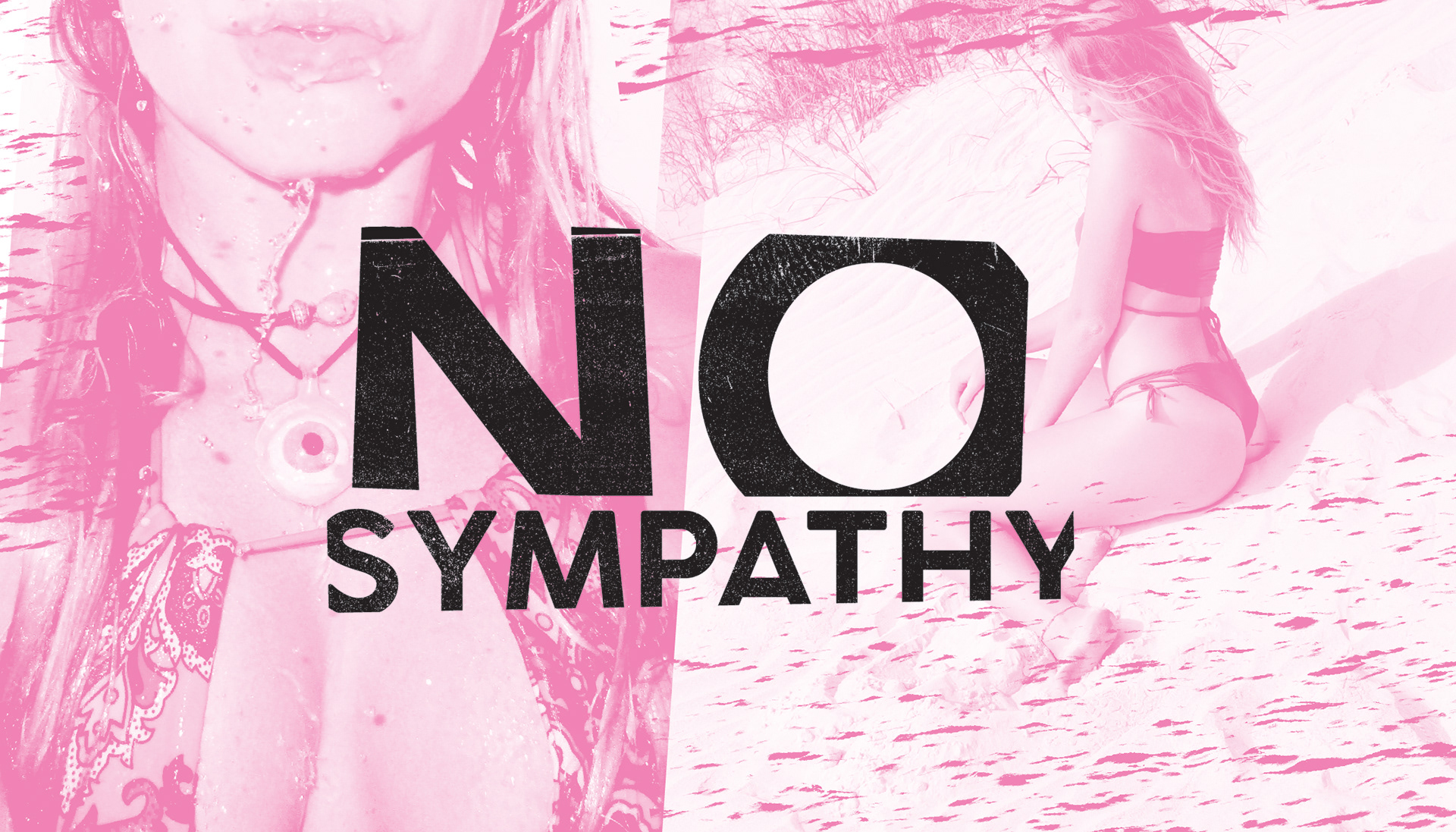 No Sympathy Swimwear is a radical new women's swimwear company. At the root of No Sympathy is the idea of individuality. Described best as "Swimwear For Rebellious Babes", this brand is for those women and girls who live life to their own beat. Wether it's rocking out at a music festival or kicking it on the beach No Sympathy is right for every situation because you are only you, why be anyone else?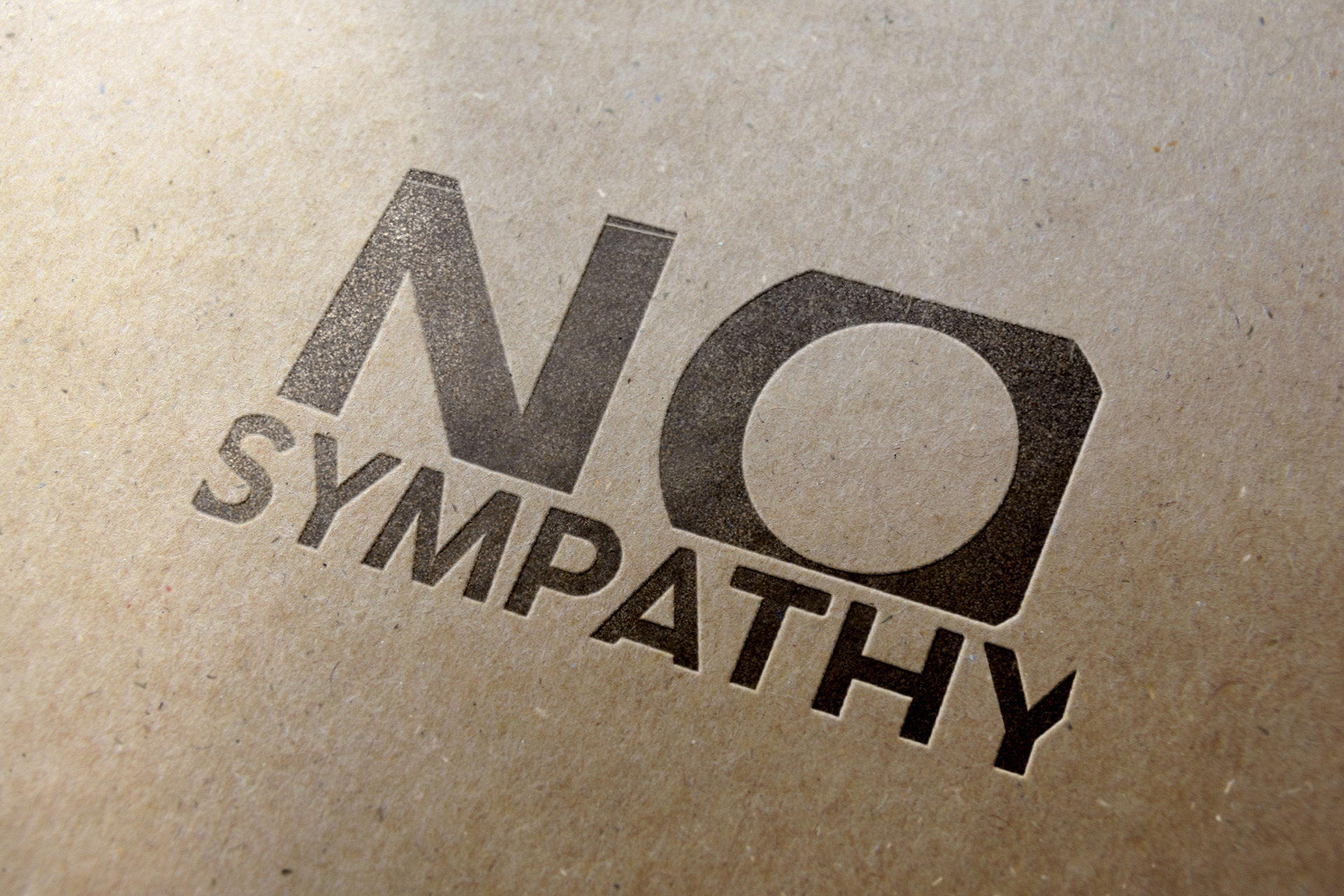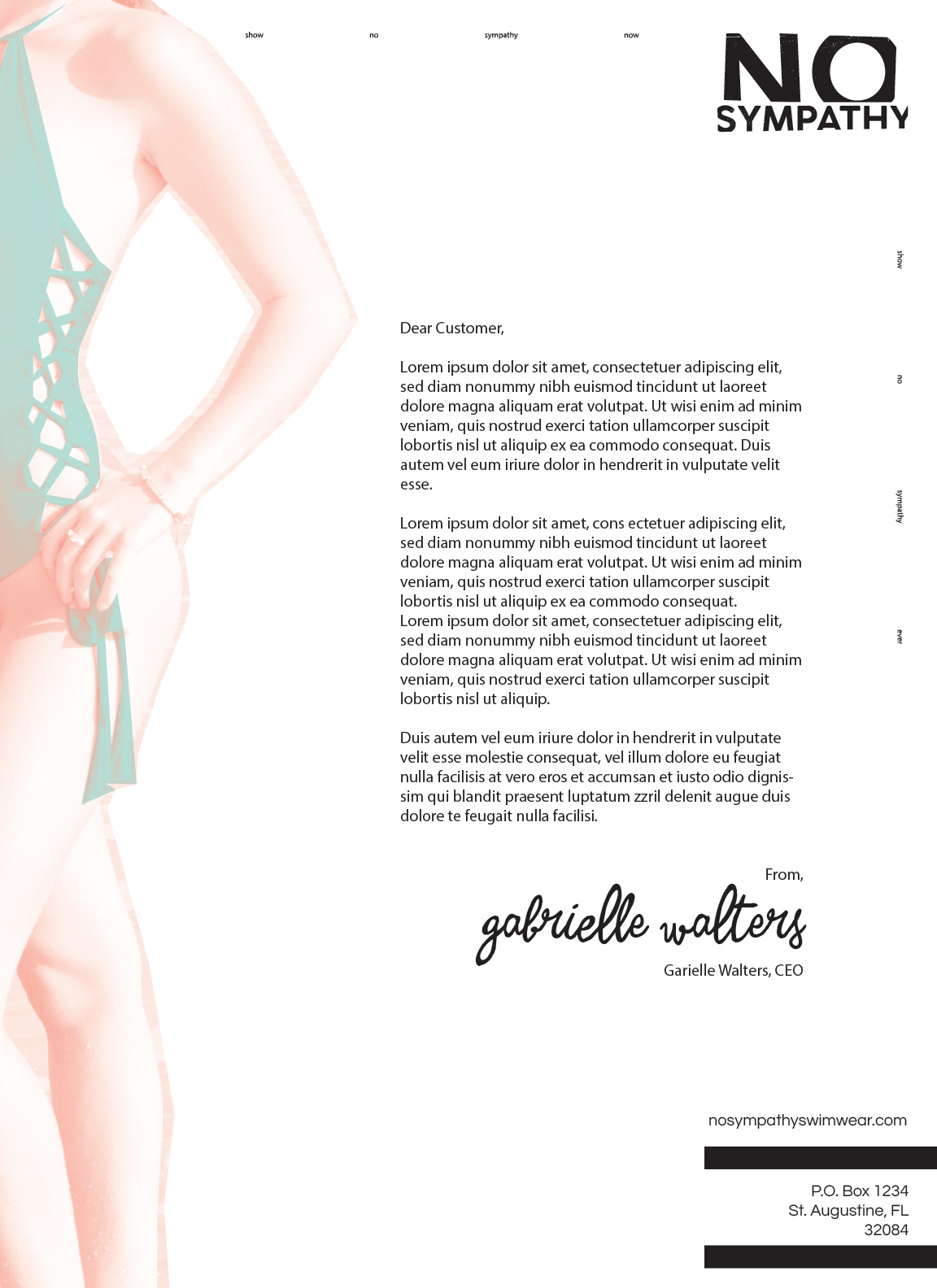 Gabi has always run her Instagram page (where she does most of her advertising) in interesting ways. Combining 3 posts together to make one larger post on her page.  She often creates these collages of not just her swimwear but things she finds inspiration from. I like the collage idea and used it for her brand. 
The imagery is overplayed to a color to simplify the color scheme then I place the images in a collage style placing images over other images. The end result is a 2 color collage with textures and photos of her products.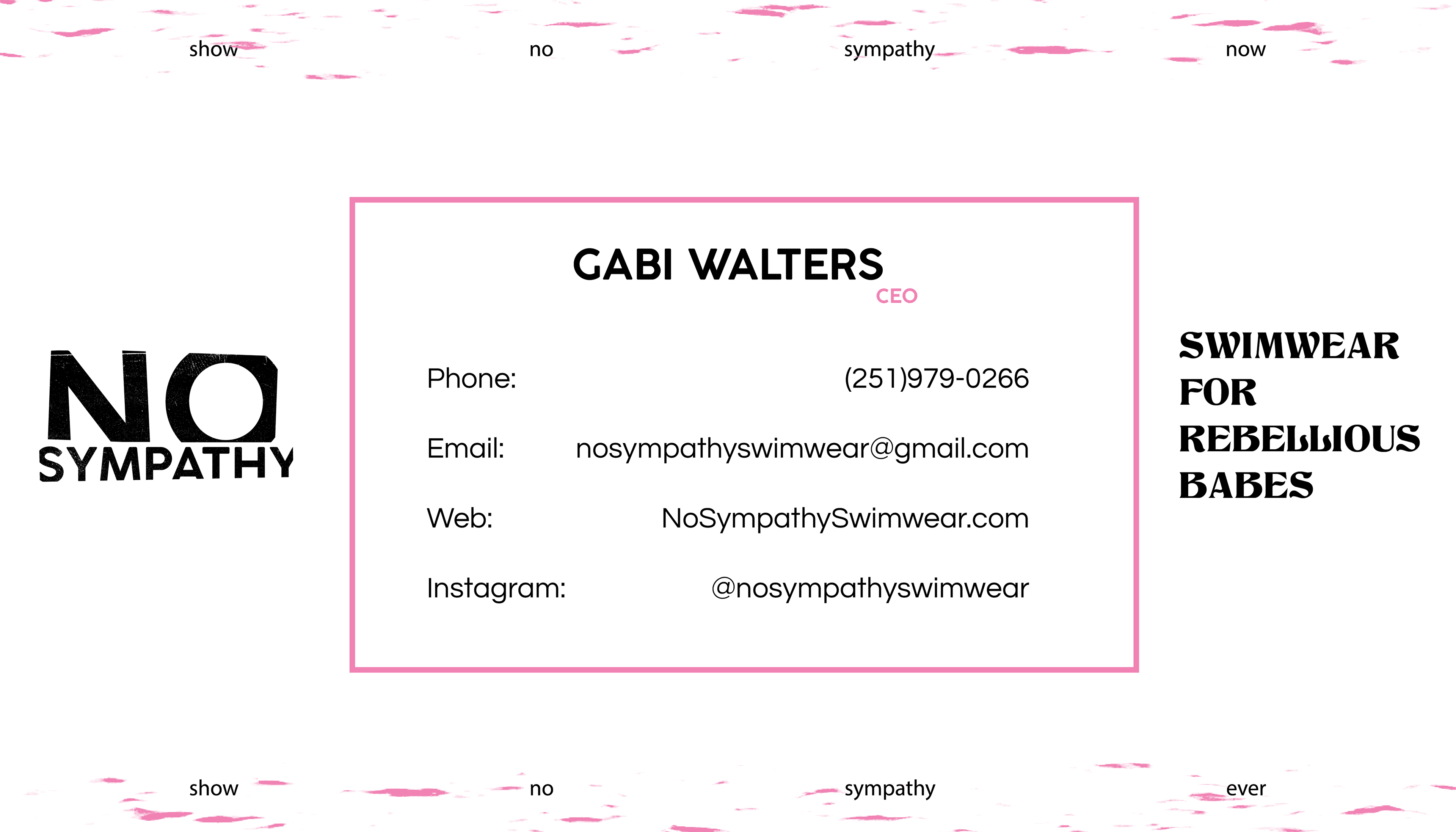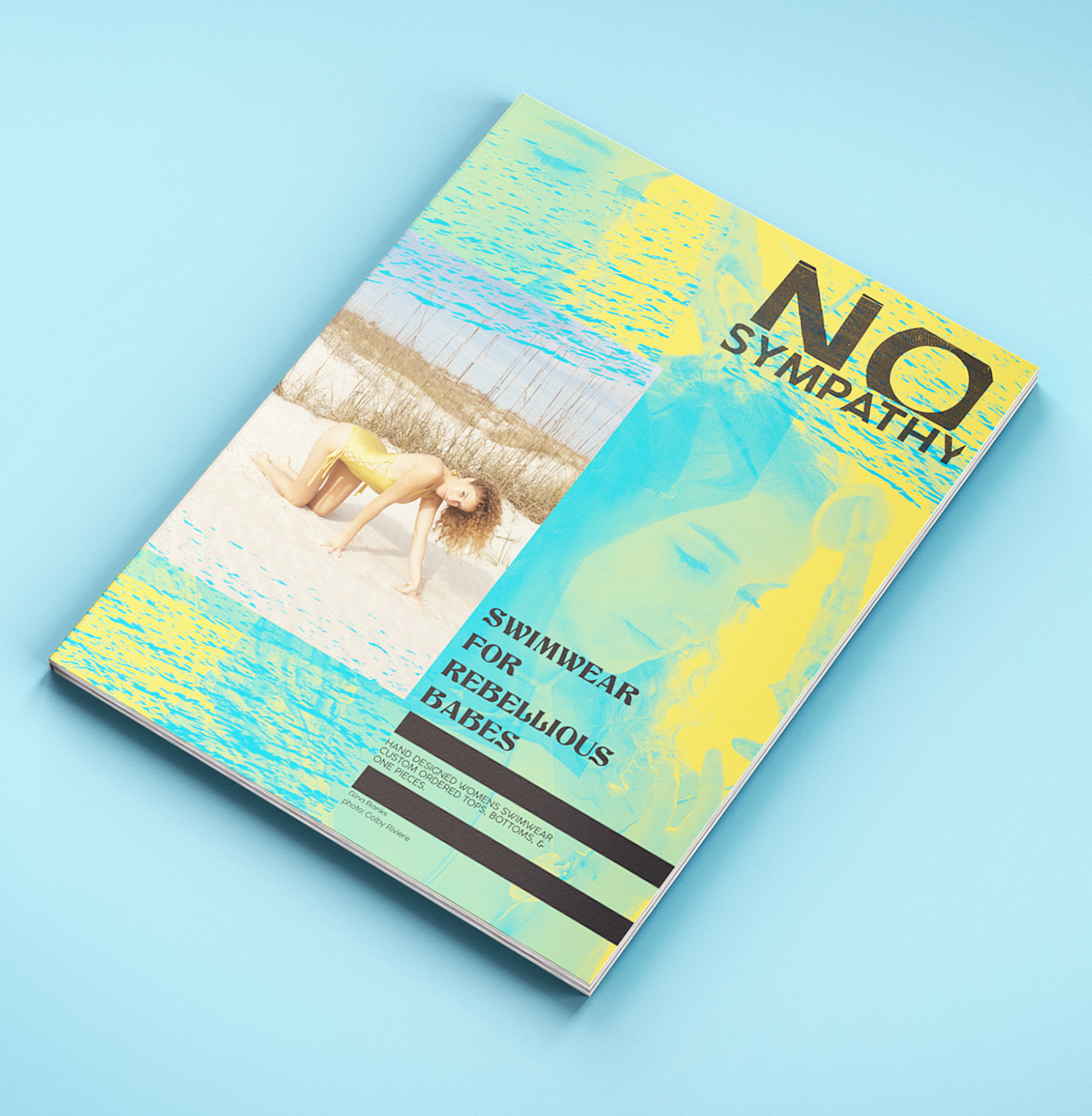 3 part Instagram post: this post would spread 3 blocks of No Sympathy's Instagram page.