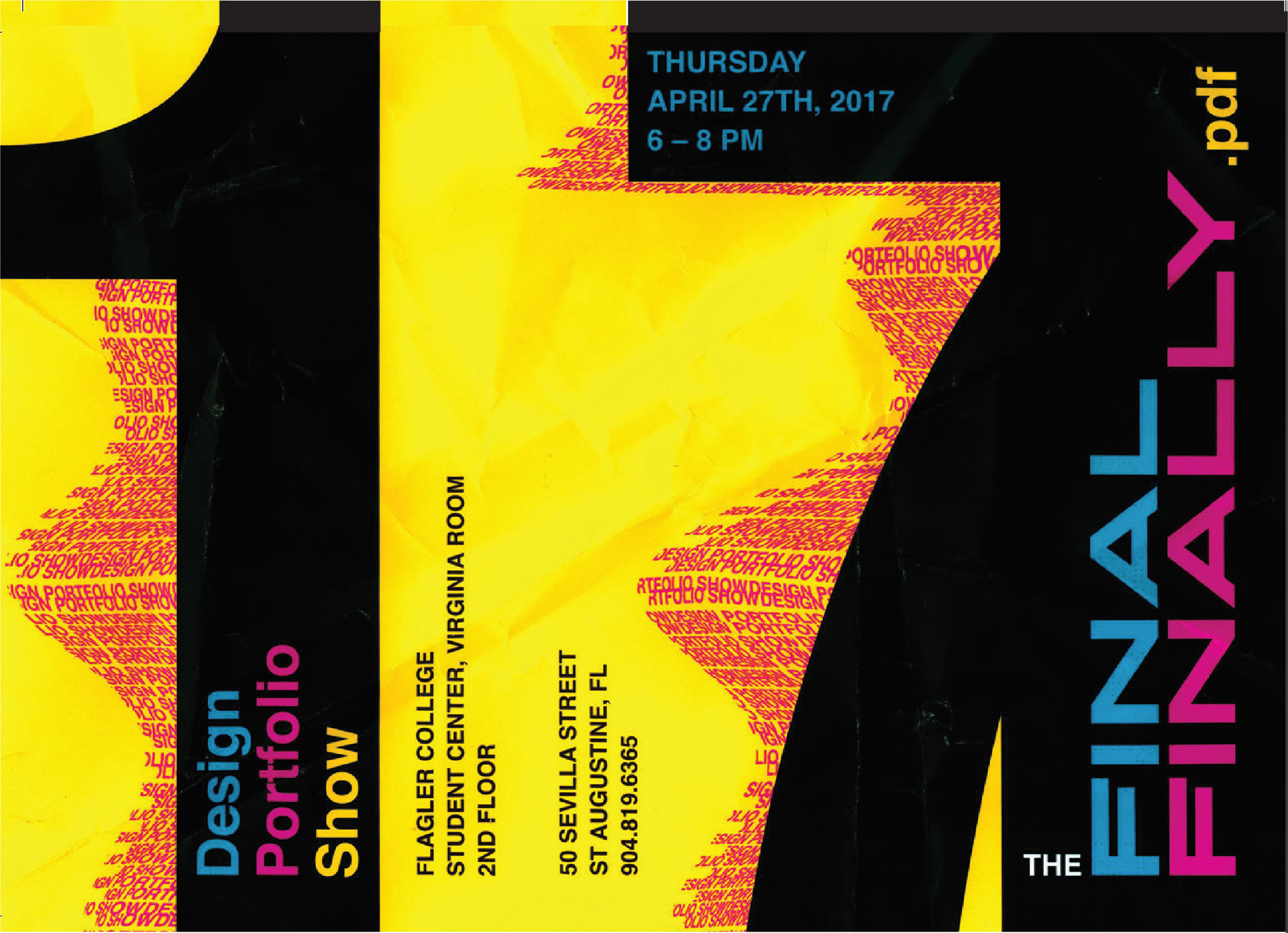 These posters were designed for Flagler College's Graphic Design Portfolio show. The students of the 2017 Spring Portfolio class chose the poster. The name "Final Finally" is a take on how it felt to finish a class or project in college. Often I found myself saying "Finally got that finished!" it was also a fun take on the naming of project files were often final versions of projects would be titles "projectile_FINAL.pdf" but inevitably you would have more changes, nothing is final. 
I included the crumpled paper look to show the frustration of graphic design projects, constantly revising things, then realizing the original version worked better, pulling ideas back from the trash pile. The color palettes for the posters are in CMYK a staple for graphic designers. 
I designed the posters to be a professional and interesting design for the show. We as a class worked very hard on our portfolios and I wanted the poster to reflect that.